EVOL Business Solutions is a virtual bookkeeping firm based in metro Atlanta, GA. We offer bookkeeping and accountancy services to self-employed individuals and small privately-owned businesses. Bookkeeping is a universal point of pain for entrepreneurs, and our goal is to change that by taking over this critical portion of the business so that owners can focus on running their business better. We'll collect all your financial data and turn it into tidy financial reports. No more data entry. No more number crunching. No more worrying.
We take a forward-looking approach to bookkeeping. We believe in asking questions, being engaged, and taking ownership of providing you the best guidance towards realizing your company goals. We measure ourselves not only by what we do, but by how we do it. Every action and decision is based on building trust and seeing things through the eyes of our clients. 
Our approach is to understand your business, your personal ambitions and the industry in which you compete. We believe this provides our clients with a personal service, catered just for them. No "one size fits all" thinking used in our firm!
About Rosalind Fletcher, CPB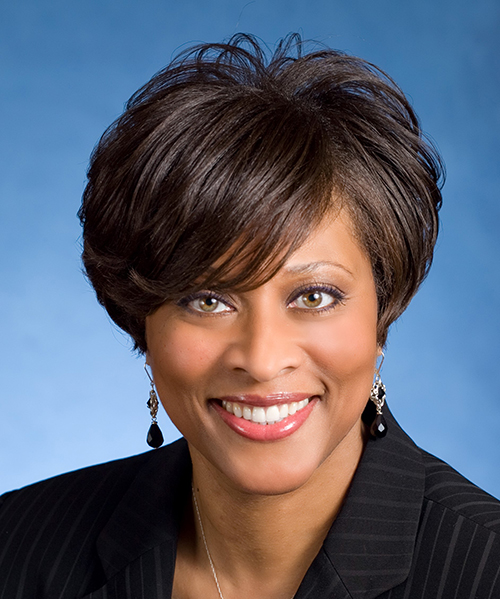 Rosalind Fletcher, CPB, is the Founder and CEO of EVOL Business Solutions.  She is incredibly passionate about working with owners of small businesses to help them develop profitable business strategies and achieve their financial goals. As a small business owner herself, she appreciates and sees the value in helping business owners achieve their dreams and gain new confidence about their business finances.
Rosalind LOVEs what she does. (You might have even noticed what EVOL spells backwards!) With over two decades of hands-on experience, Rosalind is an expert when it comes to increasing business profitability and efficiency. She is also an expert when it comes to all things related to QuickBooks Online—installation, setup, troubleshooting, support, training and more. Some of her recently completed projects include:
Converting a flower shop from spreadsheets to QuickBooks Online to better track and manage inventory and to generate financial reports.
Setting up QuickBooks Online as well as accounting processes for an eCommerce startup owner, who went from having one store generating annual revenue of $200K to opening a second store generating annual revenue of $1M.
Setting up QuickBooks Self-Employed for a leadership coach for better monthly financial review and tax readiness.
Training a business owner and their staff on QuickBooks Desktop so that they could do their own customer billing, payables and payroll.
Rosalind has earned the following certifications in bookkeeping and accounting software expertise:
Certified Public Bookkeeper
Advanced Certified QuickBooks Online ProAdvisor
Her accounting and bookkeeping experience spans across many industries, including retail, consulting, marketing and restaurants, but she specializes in the healthcare and ecommerce industries.
Unlike many traditional accounting firms, EVOL Business Solutions does not follow a "one-size-fits-all" approach for service packages. EVOL Business Solutions provides a broad spectrum of services, including accounting, bookkeeping, consulting and training for QuickBooks®, business formation, business compliance, and more, that can be customized into a package specific to each client's unique business needs.
Before founding EVOL Business Solutions, Rosalind accumulated extensive accounting and bookkeeping experience during her 17-year tenure (holding financial management and director-level positions) at Verizon Wireless and while she worked as a financial manager at a consulting firm. She also founded—and later sold—a home care company that exceeded its financial growth and development targets within two years of launch.
Rosalind graduated from the University of Phoenix with a Bachelor of Science in Business Administration with an emphasis in Finance. She's very active in community affairs and, as a member of the Multiple Sclerosis Leadership Class, contributed to raising funds for research to cure MS. As the former Assistant Director of the Victory4LIFE Ministry, she partnered with two nationally recognized pregnancy resource centers in Atlanta to provide counseling for women in crisis. In her spare time, Rosalind enjoys spending time with her husband, reading, going to the movies, watching sporting events, and volunteering.